Ljungs Smide AB, founded in 1925 with its origins in Helsingborg´s smithy traditions – is now a modern well-equipped engineering company. Ljungs Smide – the genuine family company with a flexible organisation with rapid decison routes.

Operations are conducted in modern facilities located in Berga industrial area in Helsingborg. With a workshop area of 2,500 m², a lift height of 6.5 m and with a lifting capacity of 10 tons.
We work according to our management system and we are certified accoridng to the standards EN 1090-1 and ISO 3834-3.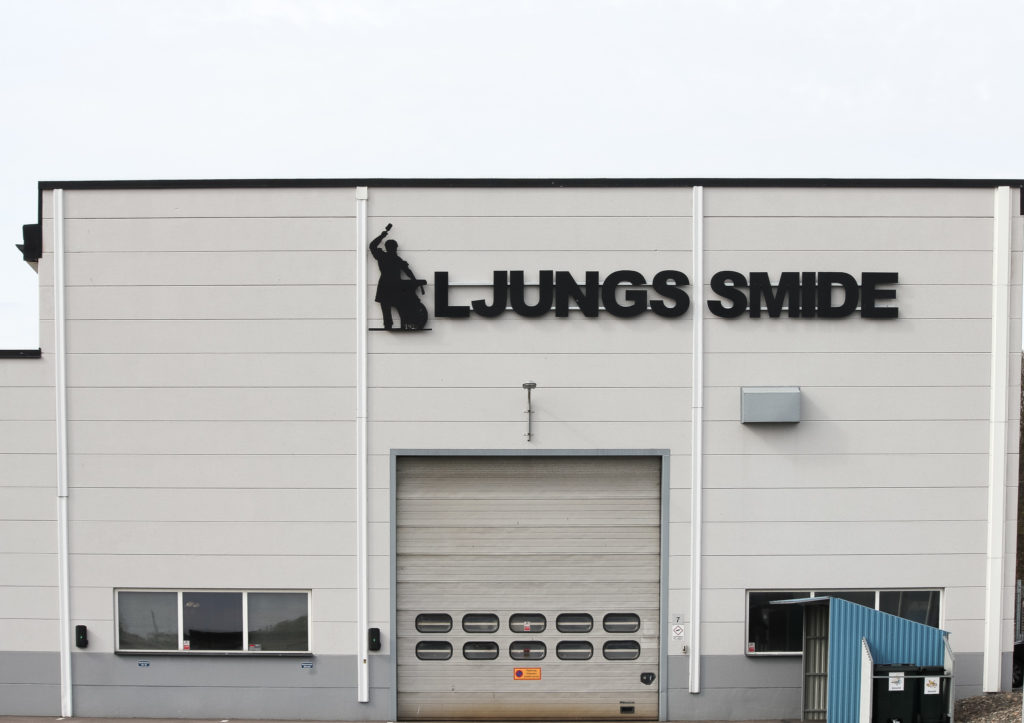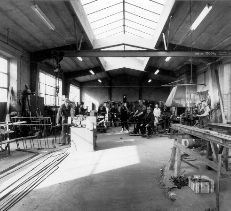 History
It started with a local smithy in 1925….
Genuine quality over generations
The origins of today's modern manufacturing company was a local blacksmith, established in 1925 and located in a courtyard house in the center of Helsingborg. Description of working conditions and operations as it looked around 1935:

"An average hourly wage for forging people who had been working in the profession for at least 6 years was 1,30 SEK. A new employee with no work experience, 14-15 years old, had a salary of about 30 cents/hour. Weekly working time was 48 hours. The work started 07.00 am and lasted until 17:00 with a break for 15 minutes for breakfast and 1 hour and 15 minutes for dinner. Saturdays from 07.00 to 12.00. Unpaid annual leave proceeded with four days each year ….

"There was good fellowship between workers and business owner. The workers lived in the southern part of Helsingborg and traveled to and from work by bicycle. Incoming orders were made after verbal instructions from the customer or simple sketches on scraps of paper. Sheet metal hood over the furnace was used for simple memos written in chalk. Working drawings were infrequent, except in the case of decorative works such as gates or other ornamental ironwork."
Our business concept
Ljungs Smide will be one of northwest Skånes leading engineering companies focusing on the manufacture of welded sheet metal and machine structures, assembly, repair and maintenance work. We must be our customers obvious choice and strive to create long-term relationships where we can be trusted to help develop products and each other´s companies.
Our values
Reliability (order, responsibility and credibility)
The right quality (mist meet the customer´s needs and requirements)
Teamwork (community, streamlining)
We support Helsingborgs IF youth, Helsingborgs Östra IF and Rögle BK.

We are a member of, among others, Helsingborgs Forging and Mechanical Workshop Association and Technical Association in Hälsingborg.